Wedding Gets Crashed In Hilarious Video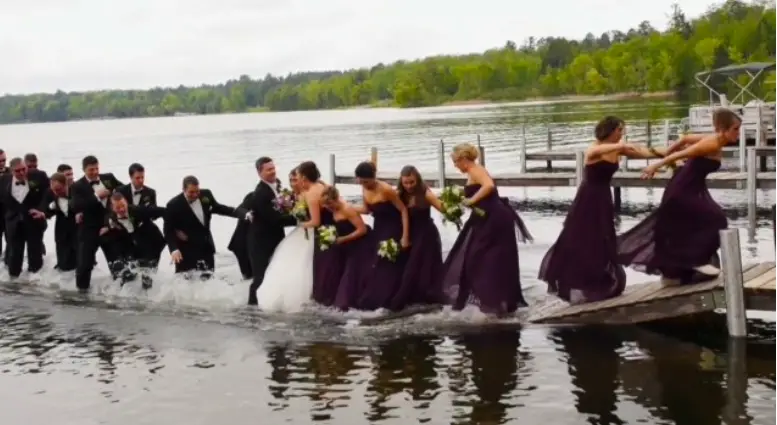 This is hilarious.
---
The video starts off with the bride and the groom taking photos on a dock with all the bridesmaids and groomsmen. After a few seconds some of them feel that the dock is getting unstable.
The next thing they know is they are all soaking wet after the dock collapsed from under them. Unfortunately for them they were all wearing their wedding outfits but they still seemed to keep their spirits high.