Teenager Shows Off Incredible Talent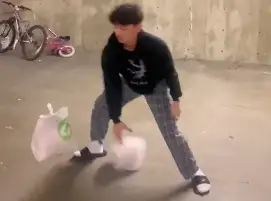 This is jaw-dropping.
---
This teenager showed off his incredible talent as he juggled 3 basketball without any effort. The teenager is only in flip-flops while doing it which makes it much harder.
The teenager was trying to imitate Stephen Curry who just broke the NBA 3 point record.