Man Recreates Iconic Disney Moment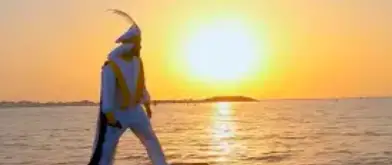 Here's what he did.
---
This man recreated an iconic Disney moment by creating a makeshift floating rug that is able to float above water. The man decided to recreate a scene from the movie Aladdin.
The man is seen riding the carpet above water and stunning viewers as it seems that he is floating.