Dog Goes Viral After Hilarious Reaction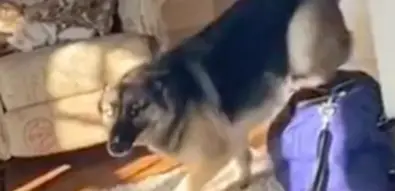 Here's what happened.
---
This dogs gave an incredible reaction after he realized his owner came back to the house without him knowing. The dog is seen running to the owner and jumping on her.
Many individuals were stunned to see that the dogs reaction to his owner coming back to the house.