Dad SHOCKED After Seeing This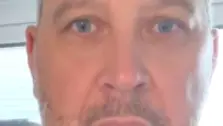 This is heartwarming.
---
This dad was shocked to see his son return home after not seeing him for a long time. The son video calls the dad and drops hints that he is outside the house.
Once the dad figures out his son is home he is completely shocked. The video went viral after the son posted it on social media.