Adorable Dog Reacts To His Favorite Movie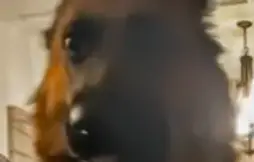 This is amazing.
---
This dog reacted to his owners putting on his favorite movie which happens to be "101 Dalmatians." The owners put the movie on to show the world the reaction their dog gives to the movie being played.
Many individuals were stunned to see the amount of excitement that the dog gives when the movie is being played.